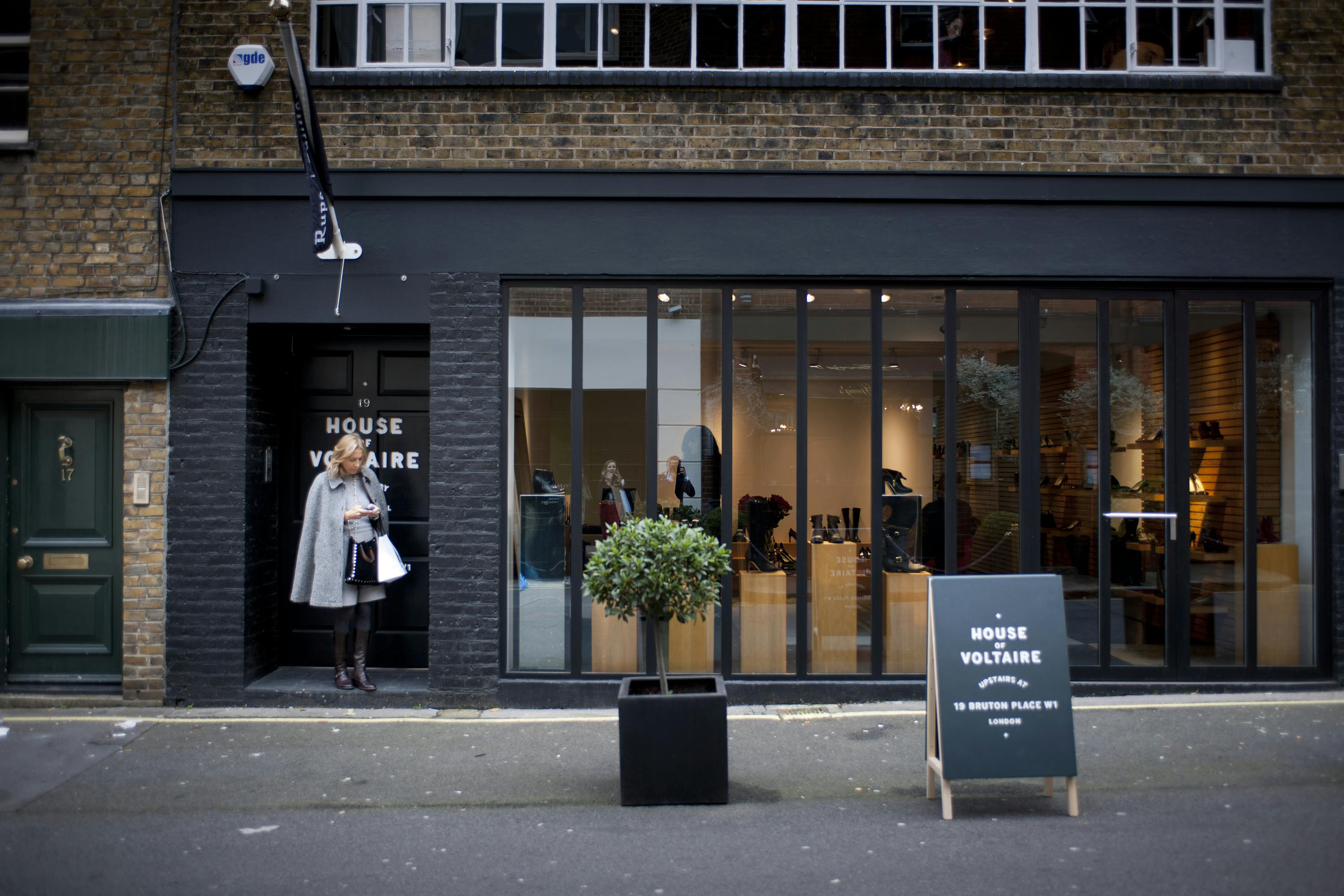 Conceived as both a vital fundraising initiative and an opportunity to produce and sell one-of-a-kind artworks, fashion and novelties, the inaugural House of Voltaire took place Upstairs At Rupert Sanderson in Mayfair from 11 November – 4 December 2010.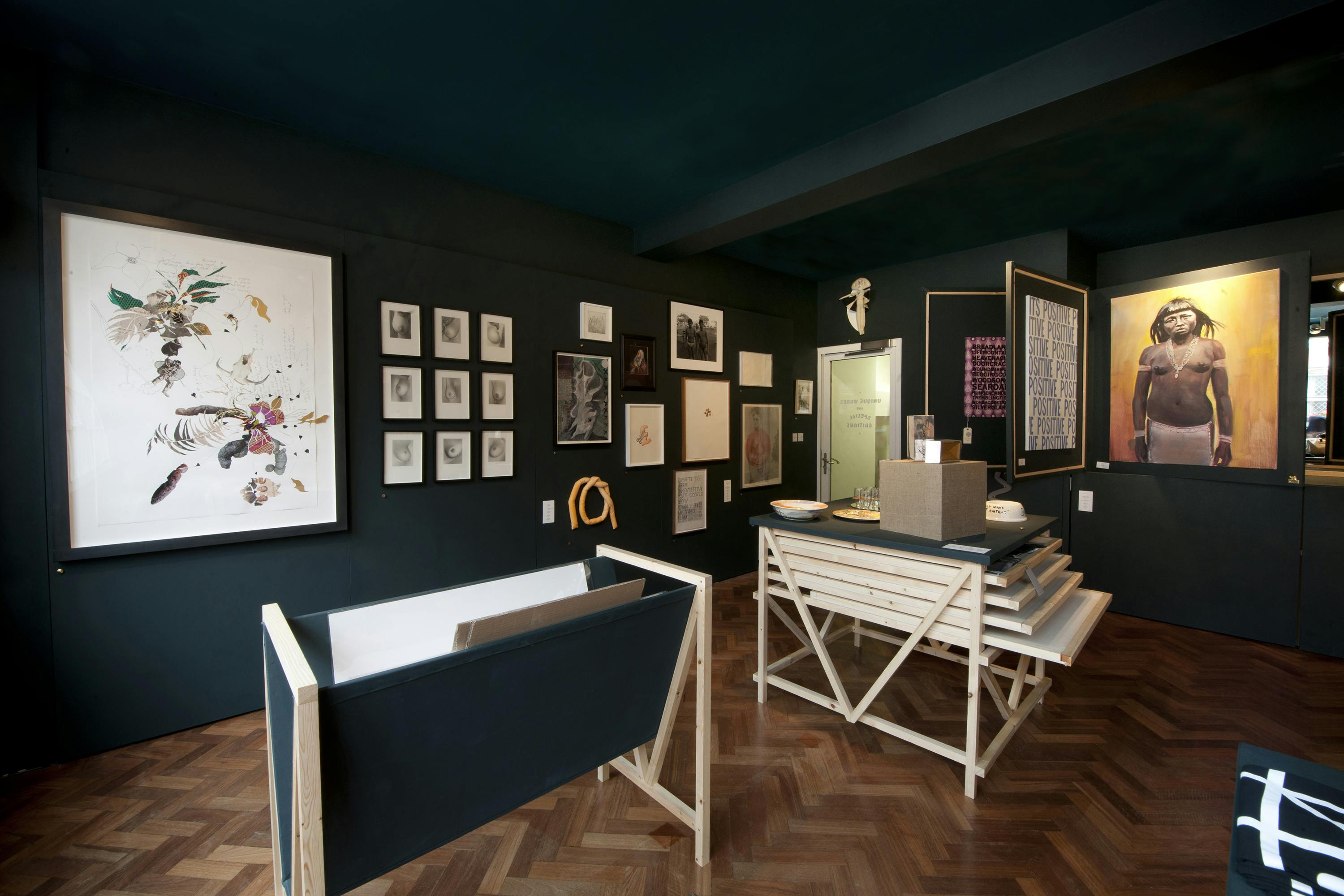 House of Voltaire draws inspiration from both the concept of fashion ateliers as well as a number of artists' shops, most notably Keith Haring's Pop Shop. House of Voltaire provides an original outlet for visitors to browse and purchase works from both established and emerging artists, many of whom have been previously supported by Studio Voltaire. An assortment of goods wereon offer including limited edition prints, unique works and a series of specially commissioned homewares, clothing and accessories.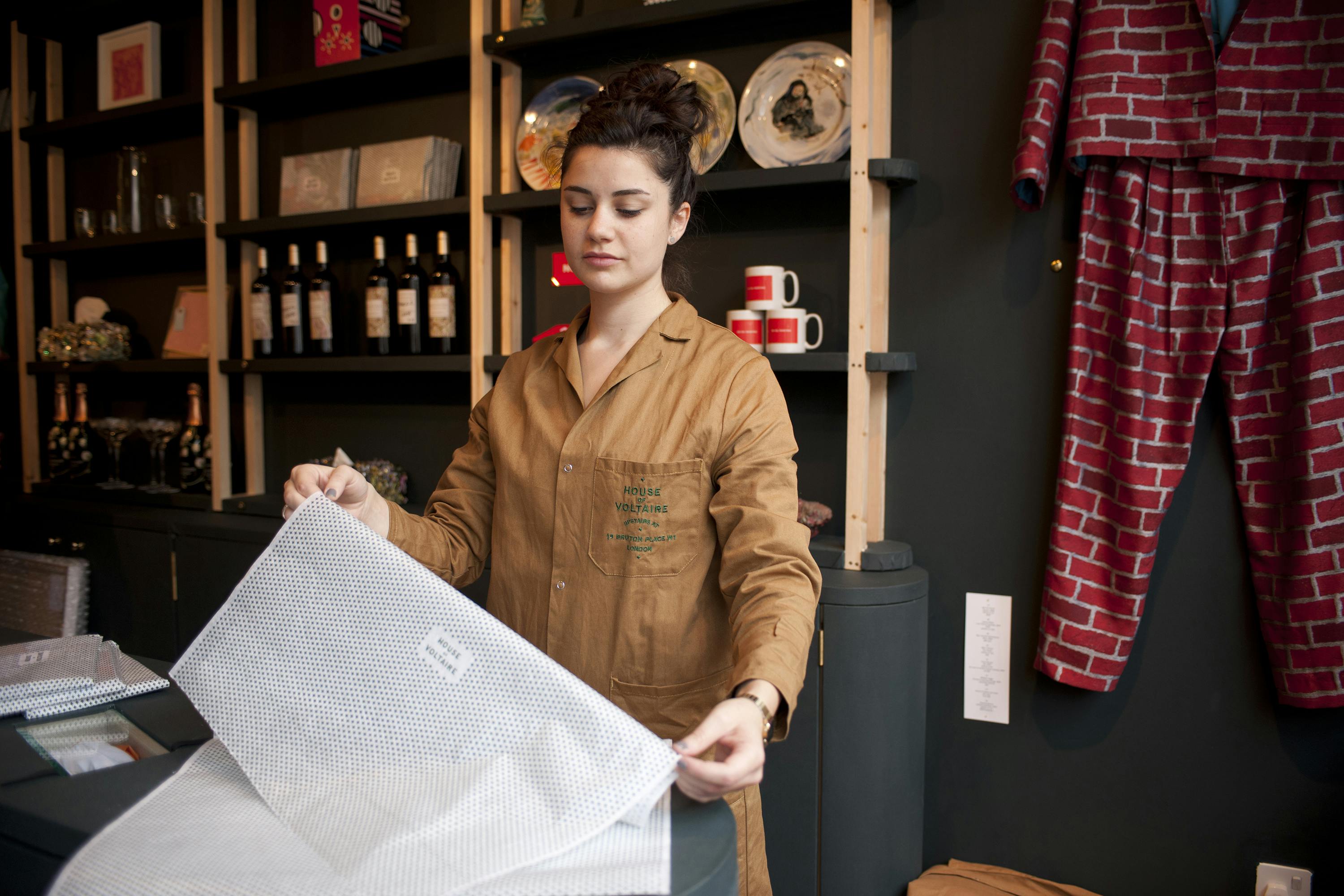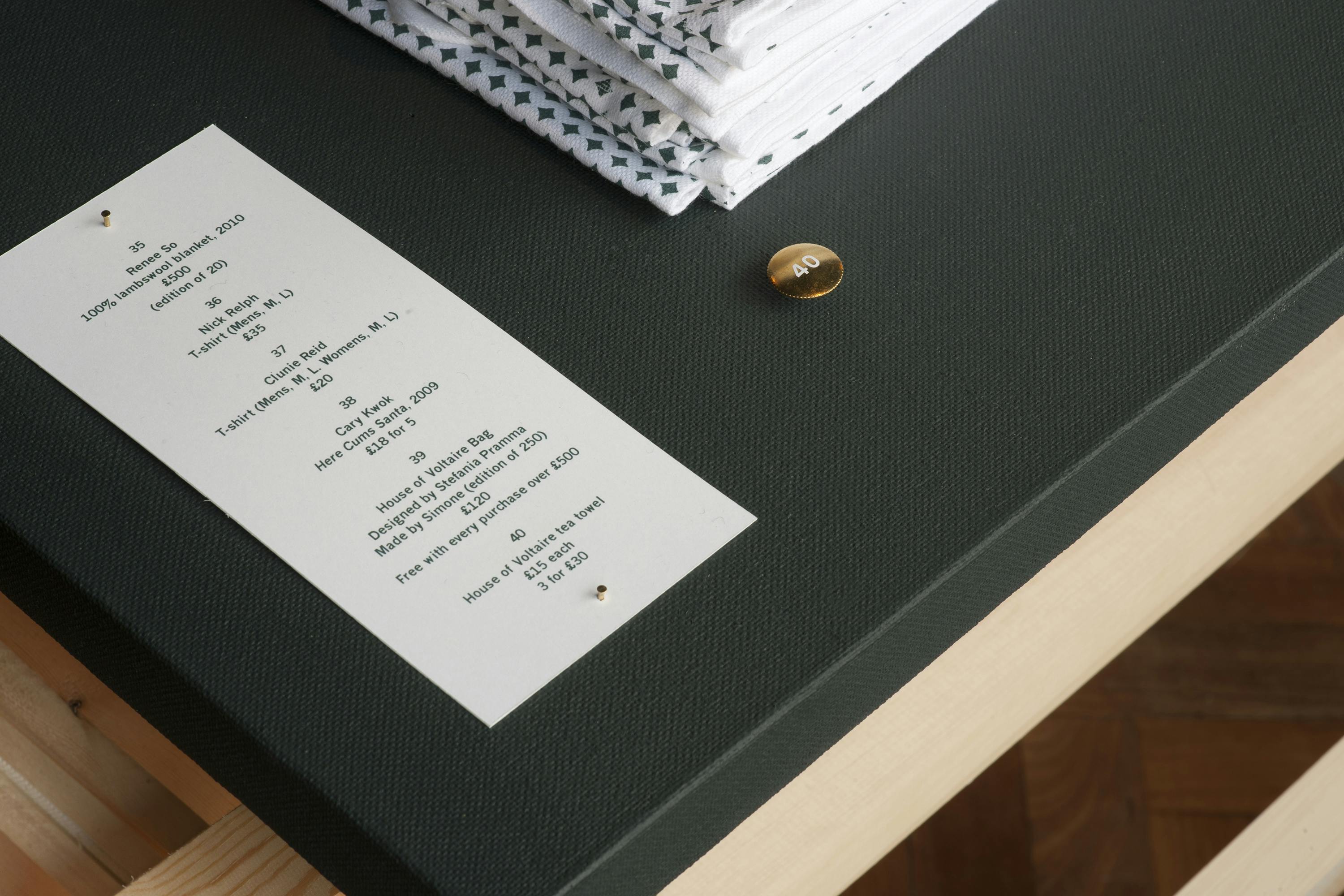 Product highlights included a collaboration between artist Linder and fashion designer Richard Nicoll, London-themed sculptures by Phyllida Barlow, a series of unique drawings by Pablo Bronstein and T-Shirts by Mark Leckey. Throughout the month, a roving cast of characters and familiar faces from the arts and fashion worlds staffed the shop, with various events and ad hoc happenings taking place on-site.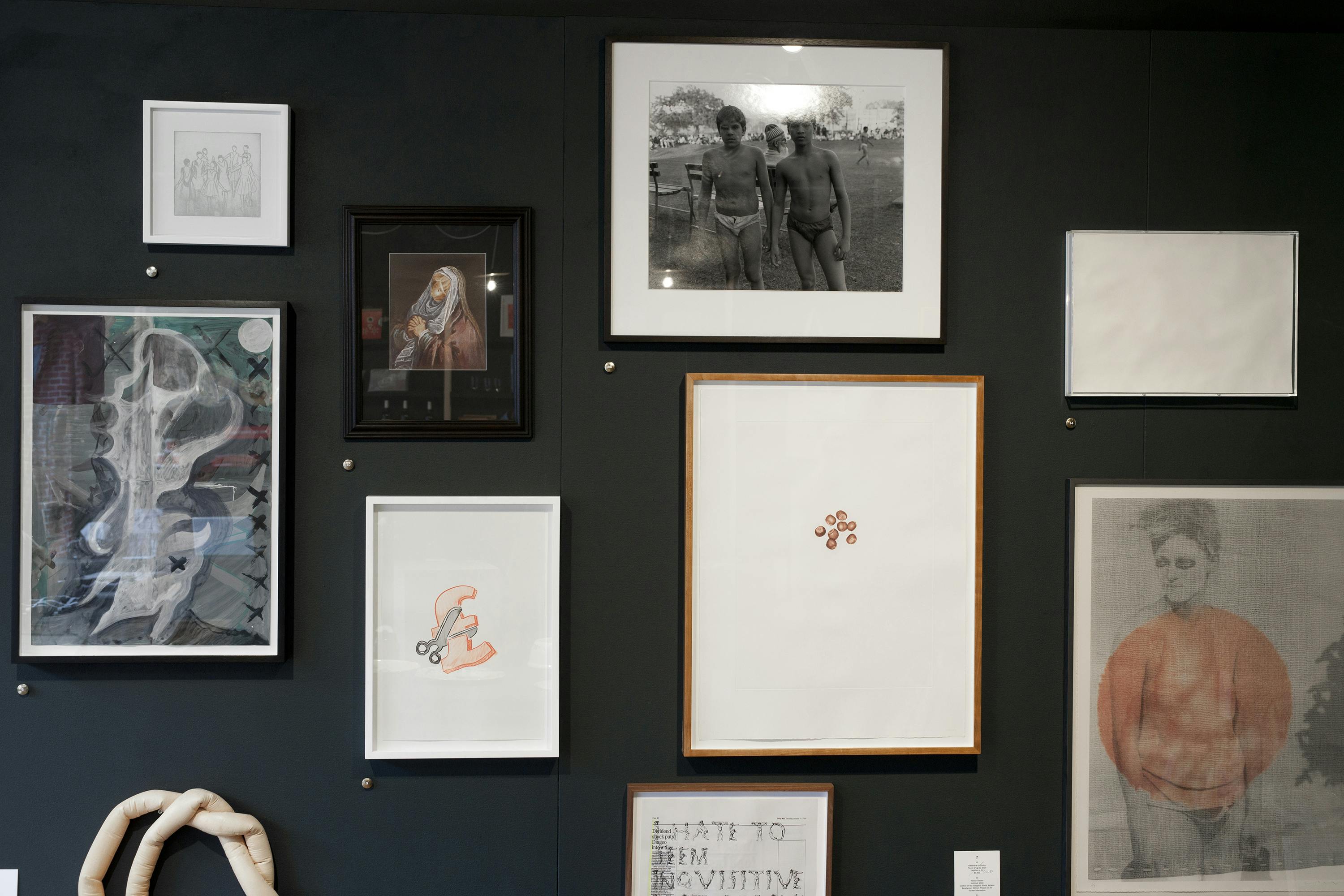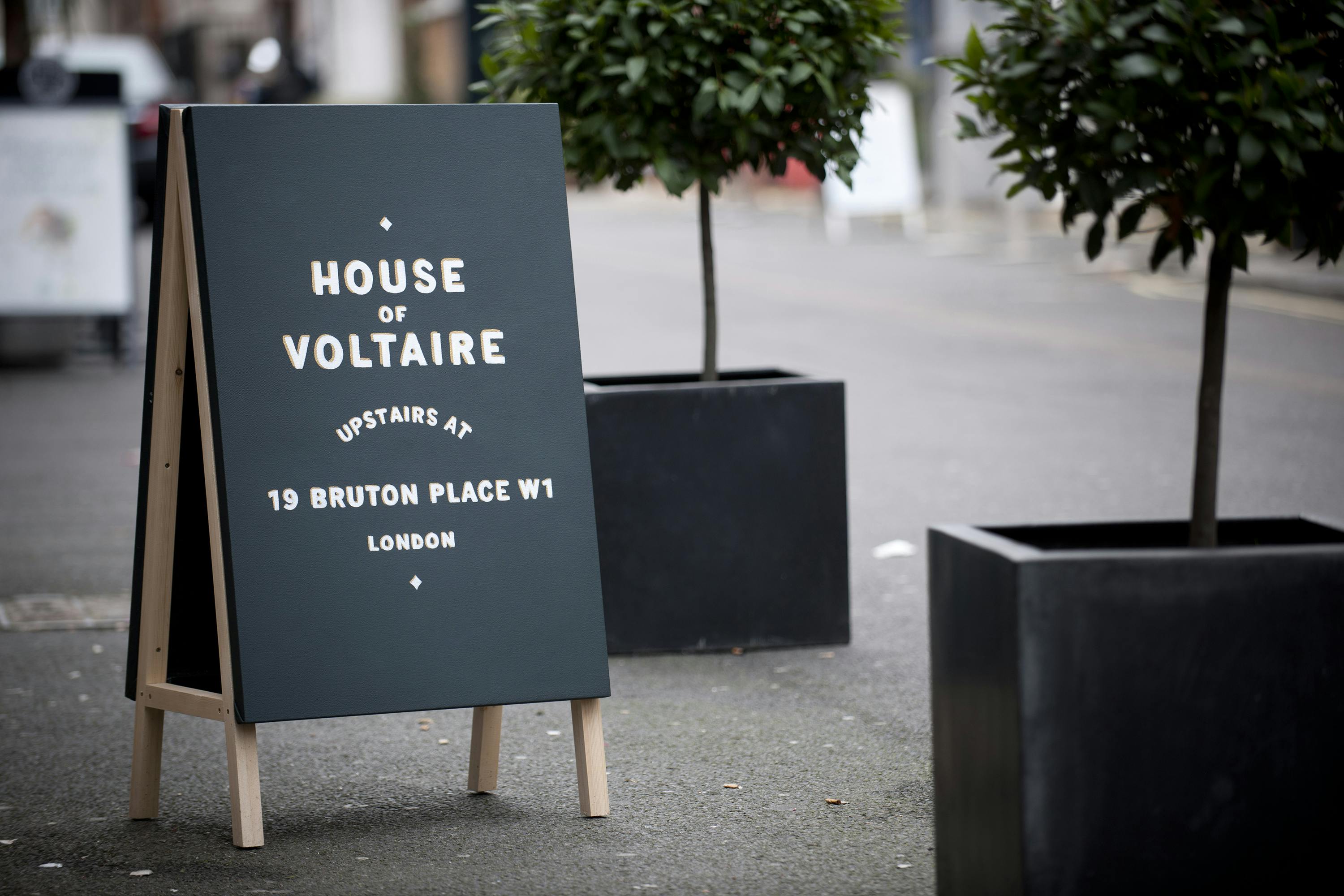 House of Voltaire 2010 was made possible with the generous support of Outset Contemporary Art Fund and Rupert Sanderson.