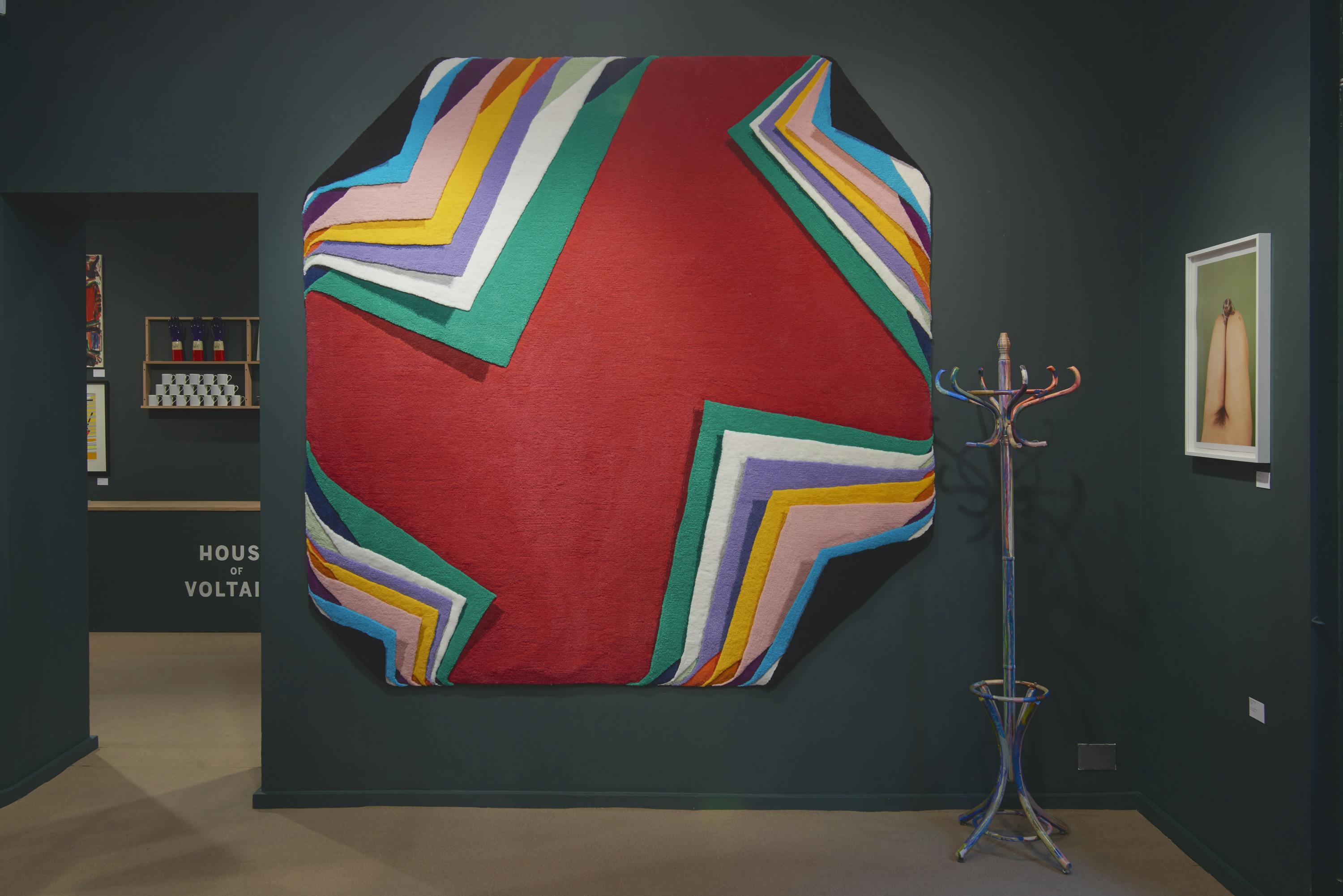 House of Voltaire's temporary store was open from 18 November–18 December 2016 in the heart of Mayfair at 31 Cork Street. On sale were over 250 new and exclusive unique artworks, limited edition prints, homewares, clothing, furniture and objects by world-renowned artists and designers.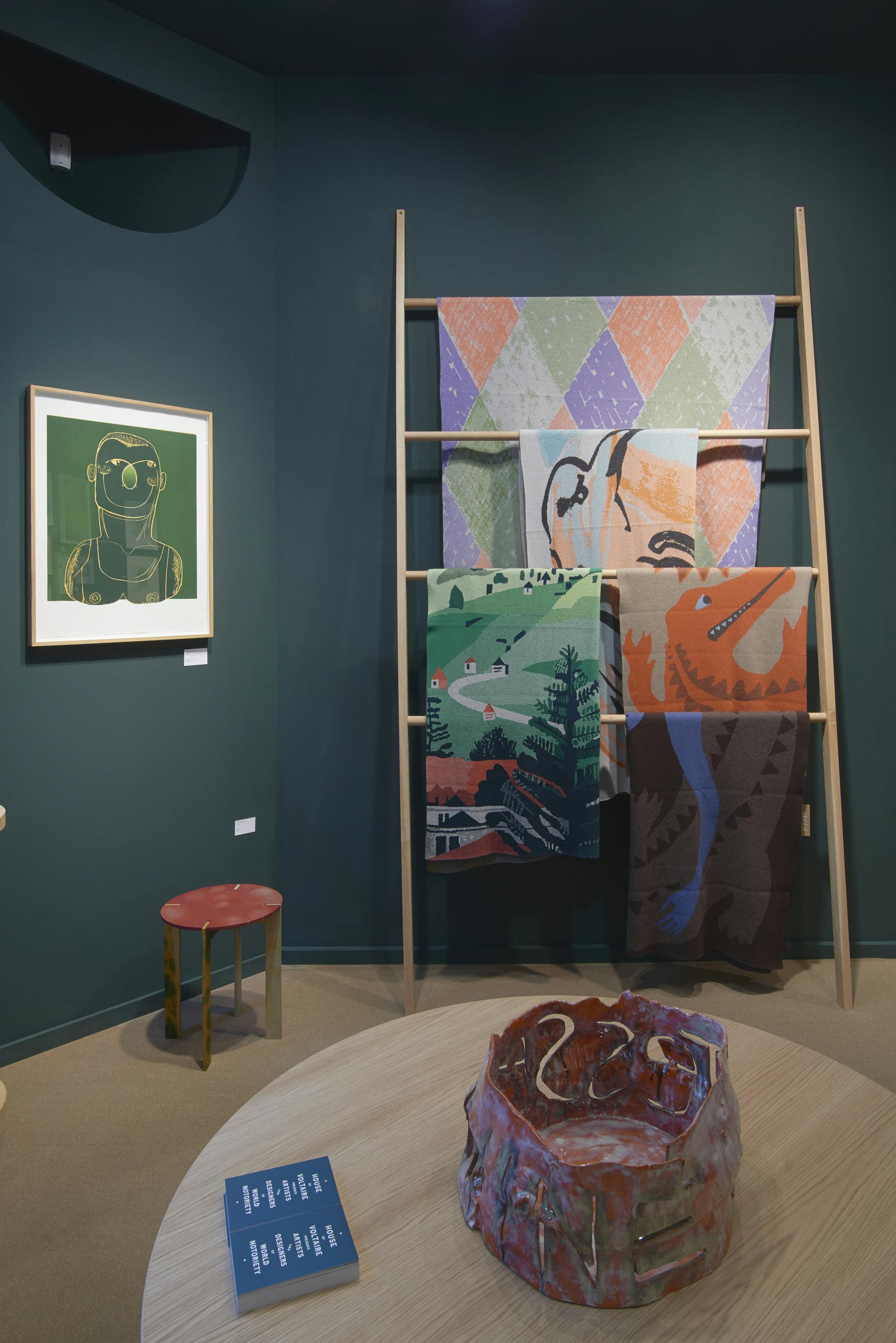 Exclusive artist and designer made products included: limited edition blankets by Michael Craig Martin; dining sets by Linder; a hand–tufted wall hanging by Jim Lambie; home wares by BLESS; Jeremy Deller bumper stickers, handmade Christmas decorations by fashion illustrator John Booth; beach towels by Blondey McCoy; slogan sliders by Cory Arcangel; slogan sweatshirts by Scott King; plant pots by Nikki Tibbles & Laura Aldridge; Aprons by Ed Ruscha; Christmas wreaths by fashion designer Matty Bovan; hand–painted coat stands by Hayley Tompkins; tea towels by Peter Saville; lambswool blankets by Sacai; ceramics by fashion designer Roksanda; glass vases by Prem Sahib; baby blankets by Ken Done; and embroidered jumpers by Alison Katz & Paolo Pecora.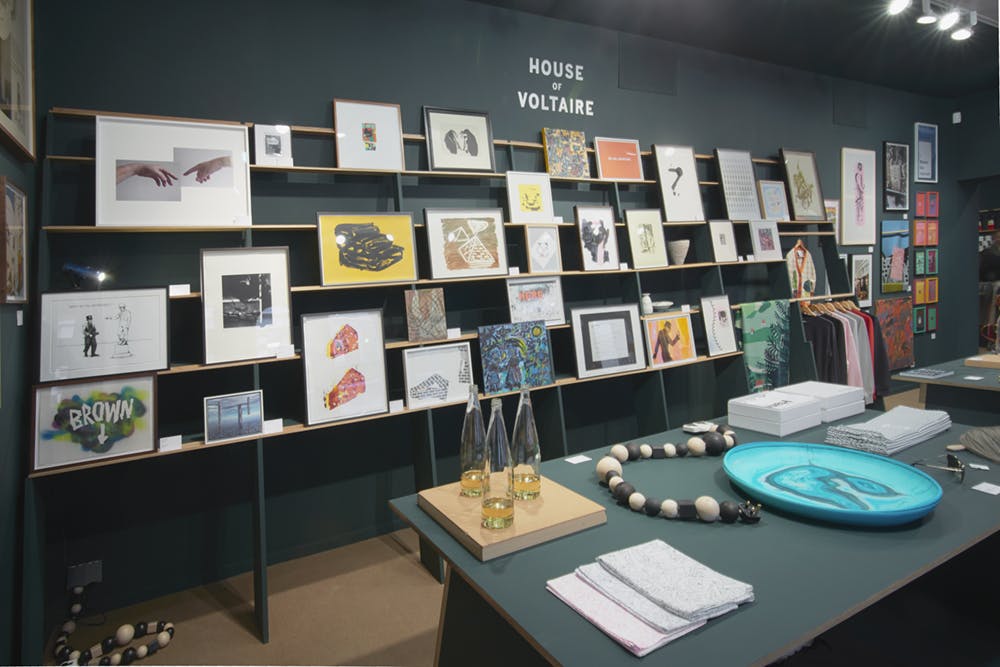 Further highlights included artworks by Anton Alvarez, Pablo Bronstein, Walter Dahn, Michael Dean, Caragh Thuring, Marvin Gaye Chetwynd, Jamie Hawkesworth, Arturro Herrera, Rodney Graham, Bruce McLean, Chris Ofili, Tal R, Daniel Sinsel, Kelley Walker and Mark Wallinger. Limited edition prints were available by Matt Connors, Thea Djordjadze, Nicole Eisenman, Sharon Hayes, Celia Hempton, Jamian Juliano–Villani, Sanya Kantarovsky, Ryan McGinley, The Neo Naturists, Elizabeth Price, Magali Reus, and Simone Rocha & Kim Gordon.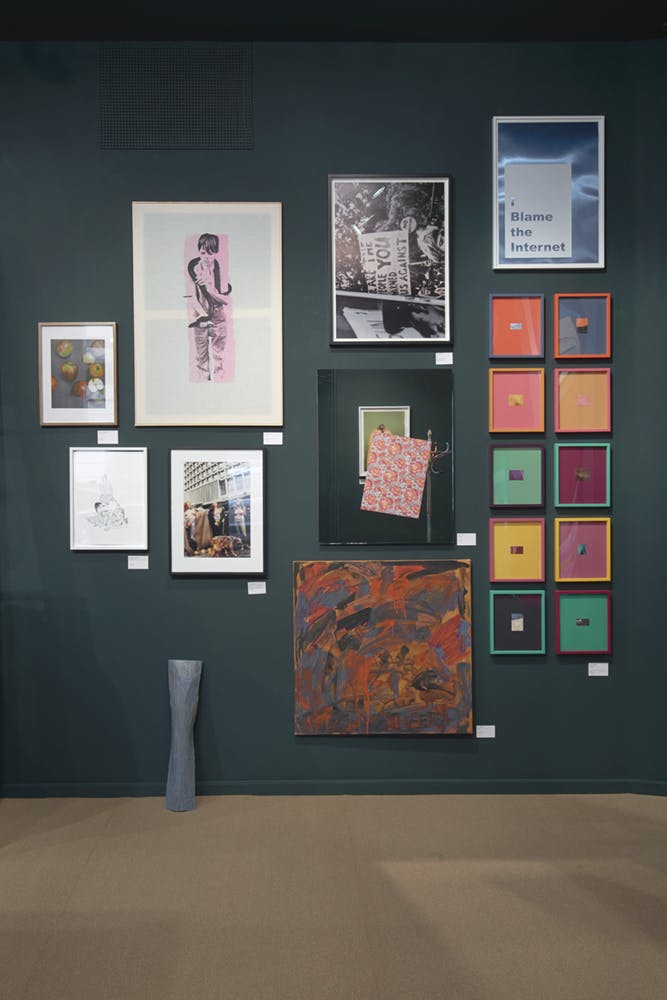 House of Voltaire London, 2016 was supported by partners QIC Global Real Estate and Farfetch, with kind assistance from Cork Street Galleries.