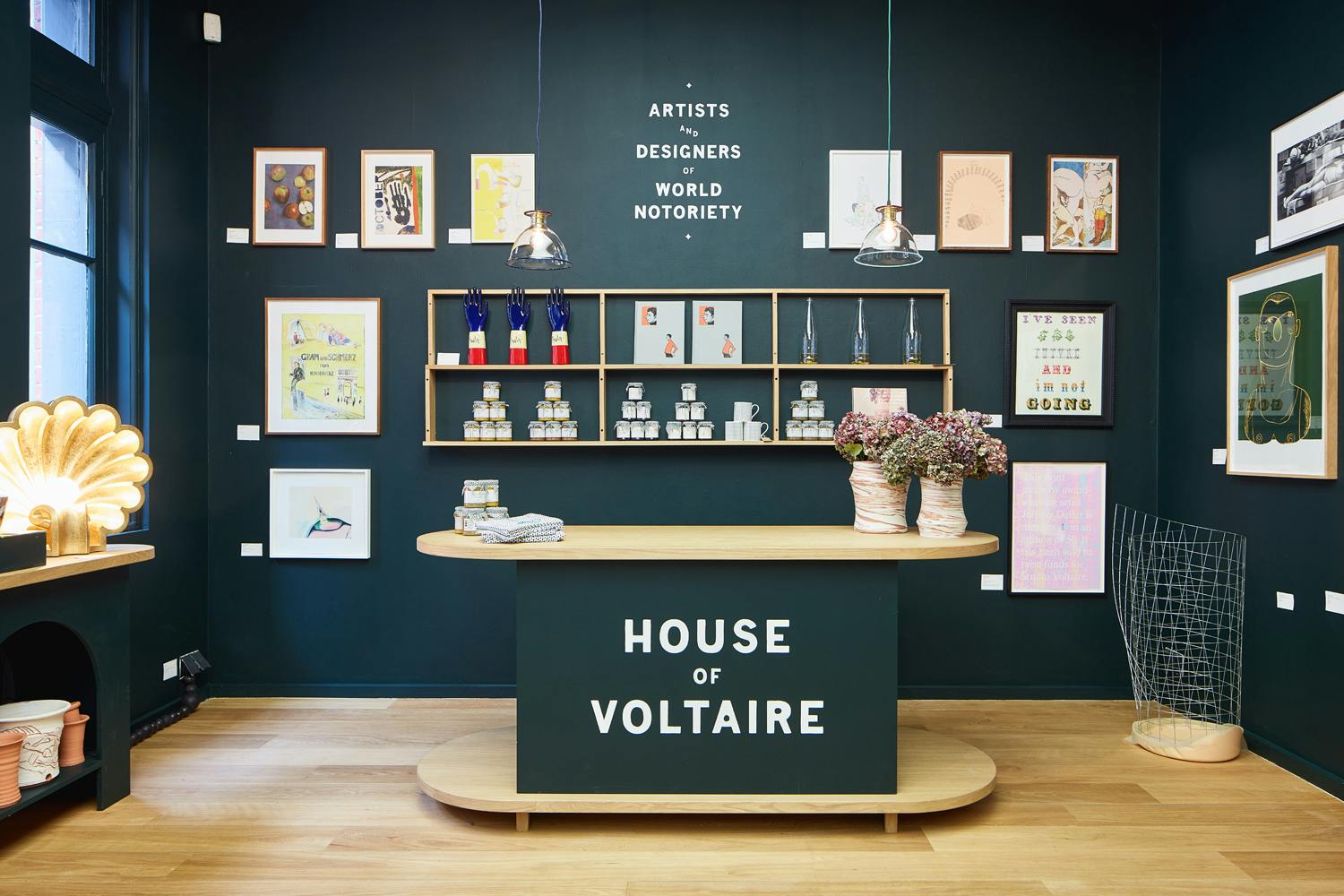 House of Voltaire's temporary store was open from 26 September to 21 December 2019 in the heart of Mayfair at 31 Cork Street. On sale were over 150 new and exclusive unique artworks, limited edition prints, homewares, clothing, furniture and objects by world-renowned artists and designers.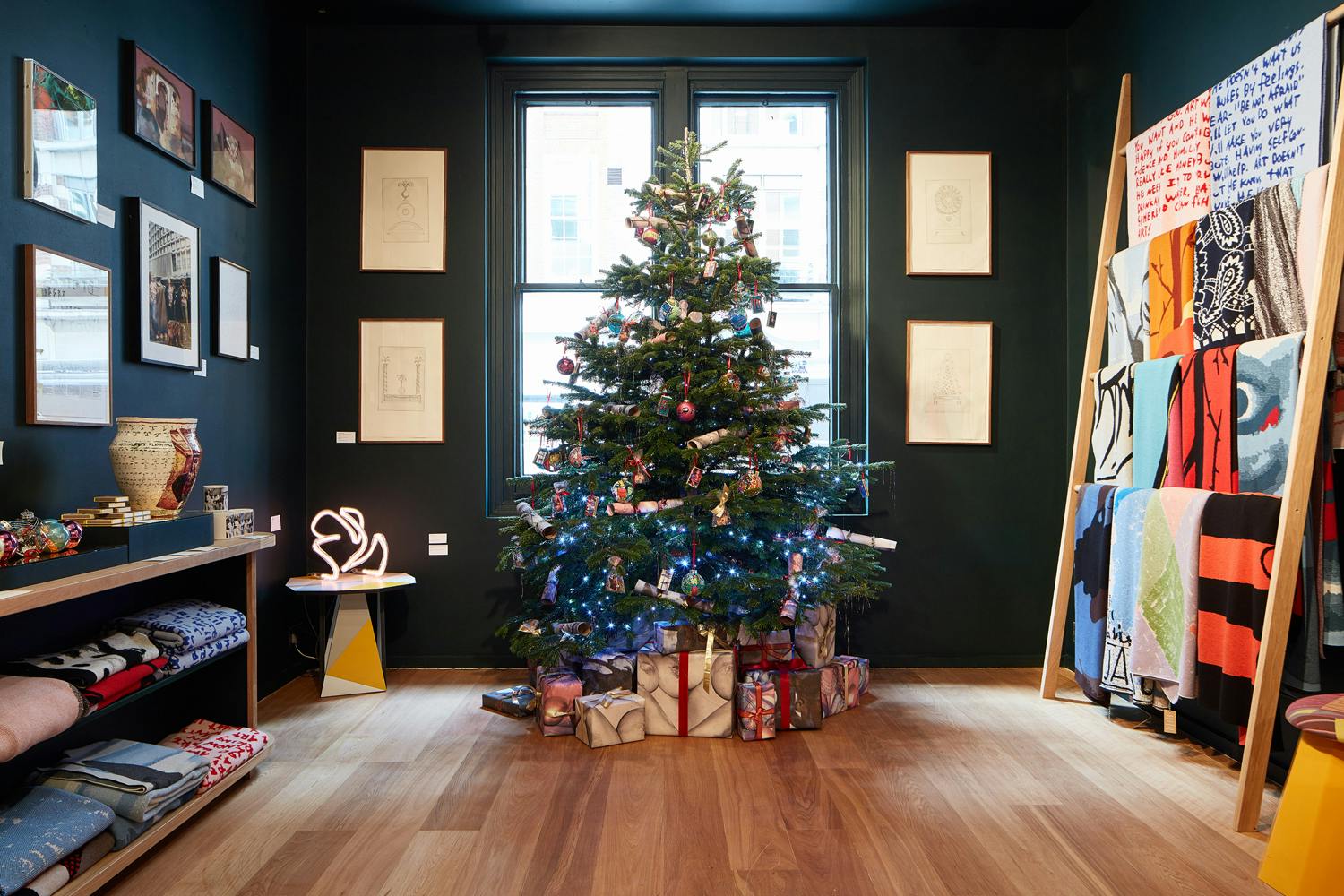 New and exclusive products included bespoke homewares by Ashish, John Booth, Matty Bovan, Simone Rocha and Rottingdean Bazaar. Linder designed an exclusive capsule collection of tableware, including dining plates, napkins, tablecloths and glassware.
House of Voltaire's ever-popular artist's blankets were on sale, including new cashmere editions by Camille Henrot, Laure Prouvost and Rose Wylie alongside lambswool blankets by Michael Craig–Martin, Jamian Juliano–Villani, Sanya Kantarovsky, Nicolas Party, and many more.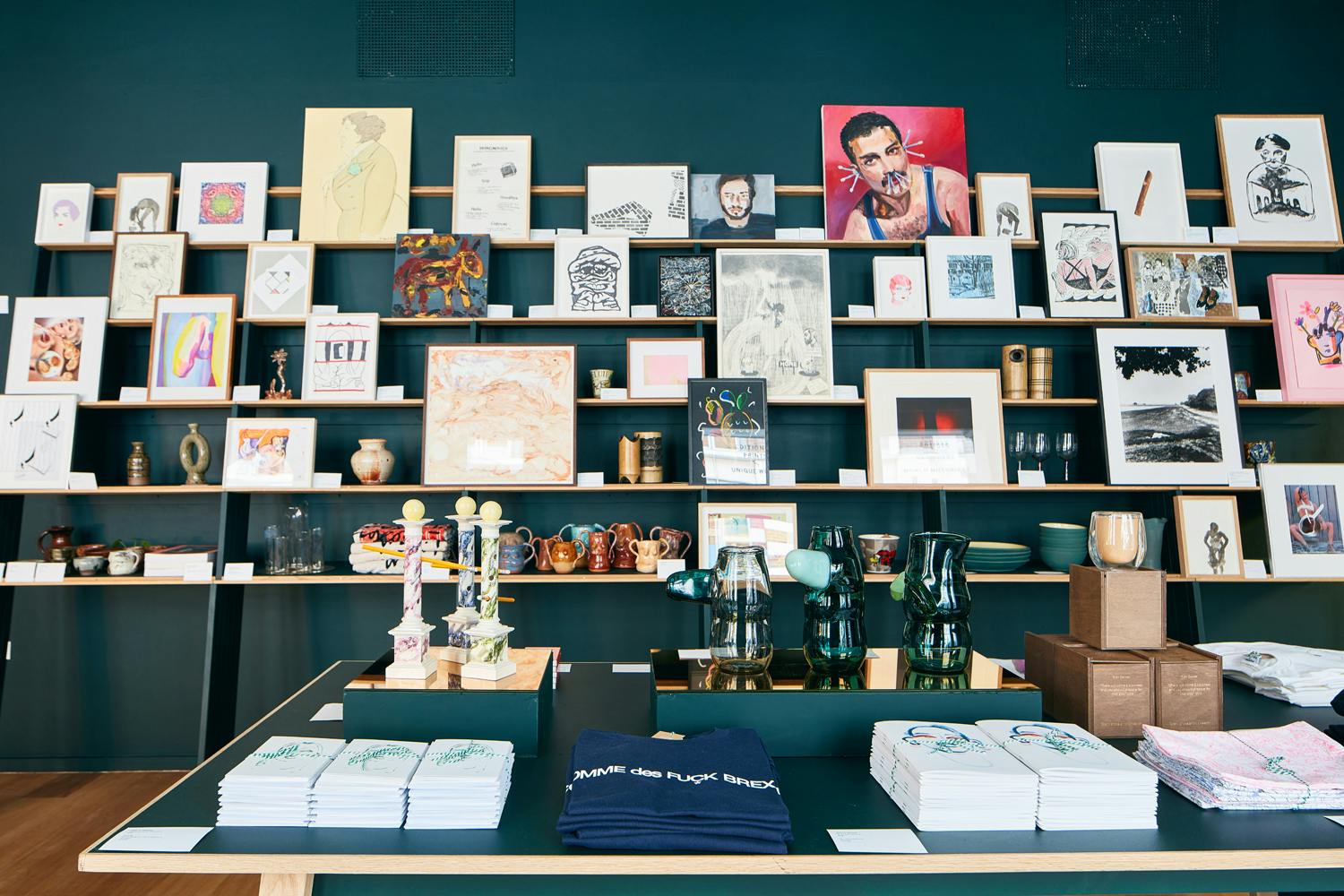 Also available were exclusive special editions, homewares and products by Cory Arcangel, Keith Boadwee, Lisa Brice, Jeremy Deller, Martino Gamper, Ryan Gander, Sophie von Hellermann, Anish Kapoor, Magali Reus, Borna Sammak, Tabboo!!, Wolfgang Tillmans, Francis Upritchard and Julie Verhoeven.
Leading international artists, including Nairy Baghramian, Alexandra Bircken, Monster Chetwynd, Nicole Eisenman, Anthony Gormley, Judith Hopf, Anish Kapoor, Paulina Olowska, and Caragh Thuring, generously donated unique artworks, to support Studio Voltaire's redevelopment.
House of Voltaire at 31 Cork Street Mayfair was made possible with the generous support of Cork Street Galleries.