Thomas Dane Gallery welcomes House of Voltaire to St James's, presenting 'TWENTY-NINE', an exhibition of unique artworks, limited edition prints and objects to support leading arts and education charity Studio Voltaire.
The exhibition of works for sale, featuring works by 29 artists of world notoriety, will run from 29 November-16 December 2023 downstairs at Thomas Dane Gallery—all sales support Studio Voltaire's world-renowned artistic and public programmes.
'TWENTY-NINE' will include unique works by Aaron Angell, Scott Covert, Thea Djordjadze, Ella Kruglyanskaya, Djofray Makumbu, Sola Olulode, Daniel Sinsel, Richard Slee, Mary Stephenson and Caragh Thuring, alongside limited edition works by Phyllida Barlow, Sol Calero, Lubna Chowdhary, Jake Grewal, Anish Kapoor, Christina Kimeze, France-Lise McGurn, Amalia Pica and James Shaw. Additionally, the exhibition will feature House of Voltaire's much-loved Artists' Blankets by artists including Hurvin Anderson, Sanya Kantarovsky, Nicolas Party, Anna Weyant and Jonas Wood.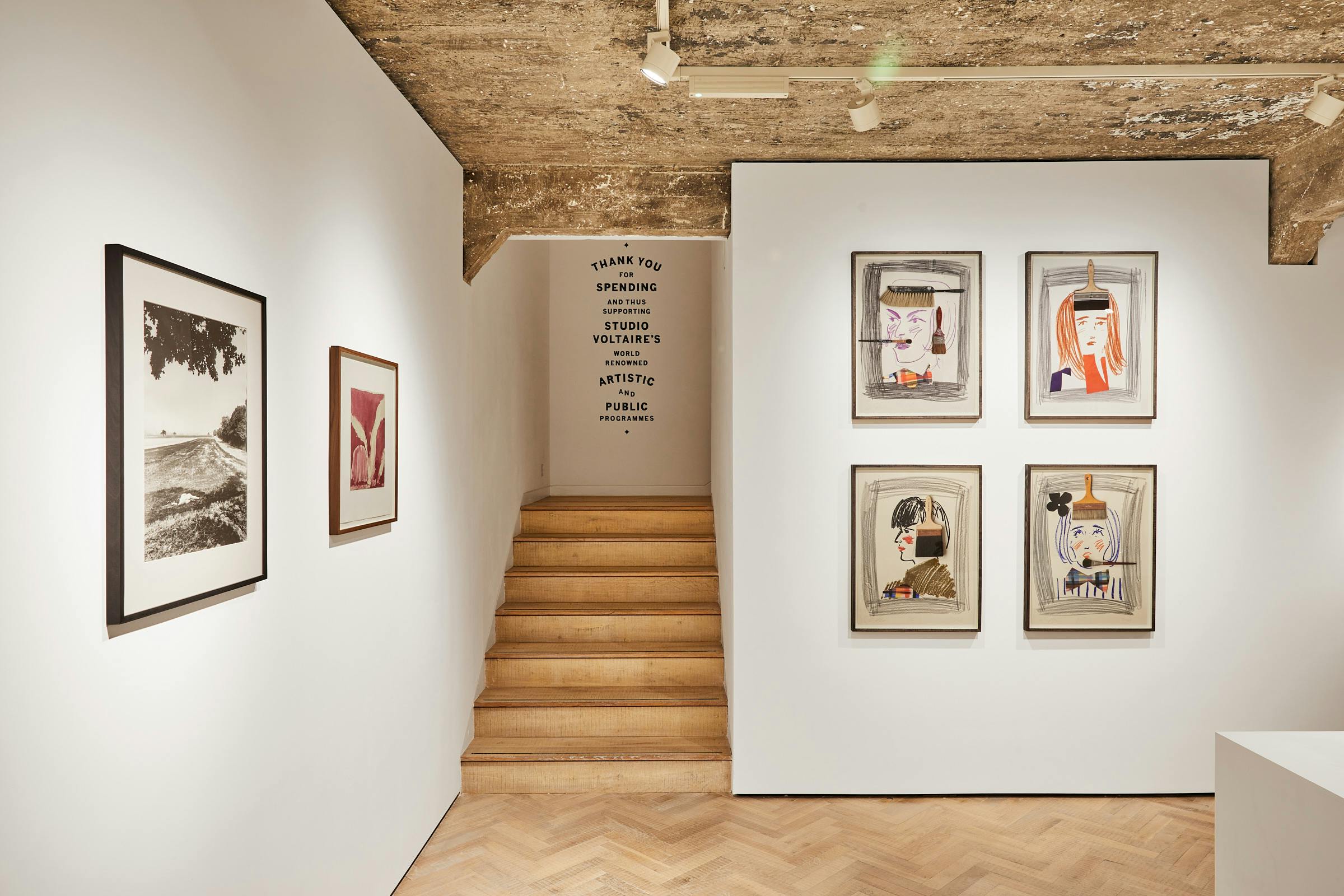 All works are available to purchase at 3 Duke Street, St James's, or online at houseofvoltaire.org with global shipping.
Studio Voltaire, which celebrates their 30th anniversary next year, established House of Voltaire in 2010 as a unique fundraising platform, raising over £5 million for their programmes to date.
This is the latest series of special projects for House of Voltaire. Flagship international presentations have included House of Voltaire Mayfair, House of Voltaire Miami Beach and House of Voltaire Melbourne. Recent special projects have included House of Voltaire Presents James Shaw, France-Lise McGurn, Supergroup and Rene Matic, as well as In Bed With John Booth and Jeremy Deller's Fuck Brexit range.
Studio Voltaire's Director, Joe Scotland, explains: "Studio Voltaire turns thirty next year, at this important moment, we are indebted to the generosity of Thomas Dane Gallery and the artists who have given so generously to this one-off selling exhibition, helping to raise much–needed funds for our vital programmes."
Exhibition Information
HOUSE OF VOLTAIRE PRESENTS 'TWENTY-NINE'
DOWNSTAIRS AT THOMAS DANE GALLERY
3 Duke Street, St James's, London SW1
29 November-16 December 2023
11 am-6 pm Wednesday-Friday, and 12-6 pm Saturday